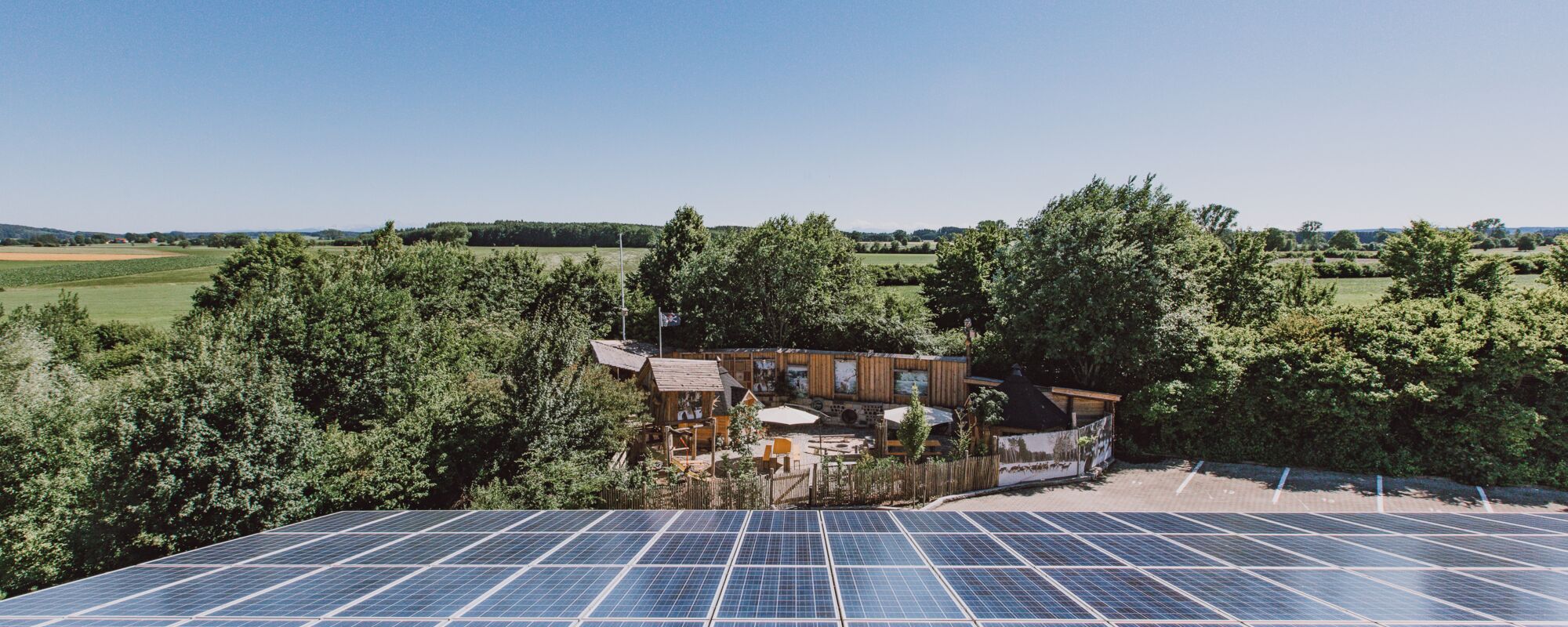 Playground, Beer Garden, Campfire Area, Grill Hut - All Times Two and All Included.
After work or an exciting day in the Allgäu region, you can relax wonderfully in the EMPOREON outdoor area behind the house. Light a campfire (firewood is provided) or sit under a sunshade and enjoy a glass of wine or Allgäu beer. A fully equipped outdoor kitchen is available to all tenants right next door. In winter, when it's snowing outside, but also in summer, you can prepare a rustic dinner in the grill hut.
In addition, you can find a wide range of cultural, sports, leisure, nature, and health activities in the Allgäu region. Have fun!

Would you like to hike on historical paths? Our medieval towns, many of which have grown in the tradition of a Free Imperial City, hold great treasures. And in the eastern and lower Allgäu region, there are a variety of impressive castles and fortresses. The most famous ones are Neuschwanstein Castle, Kronburg Castle, and Weitburg. Over 100 museums and art collections tell even more about the history of the Allgäu region: From the Kempten Museum to the Illerbeuren Farm Museum and the Easter Egg Museum in Nesselwang (Allgäu Culture scene).
Living tradition and unique customs are also part of the cultural identity of the Allgäu region: the cattle drive, bonfires, the Allgäu Festival Week, the Altusried open-air stage, or the Kempten Jazz Spring. And recently, "Udo," the ape from Pforzen, as well. Yes, we've always known it: We in the Allgäu region walk upright.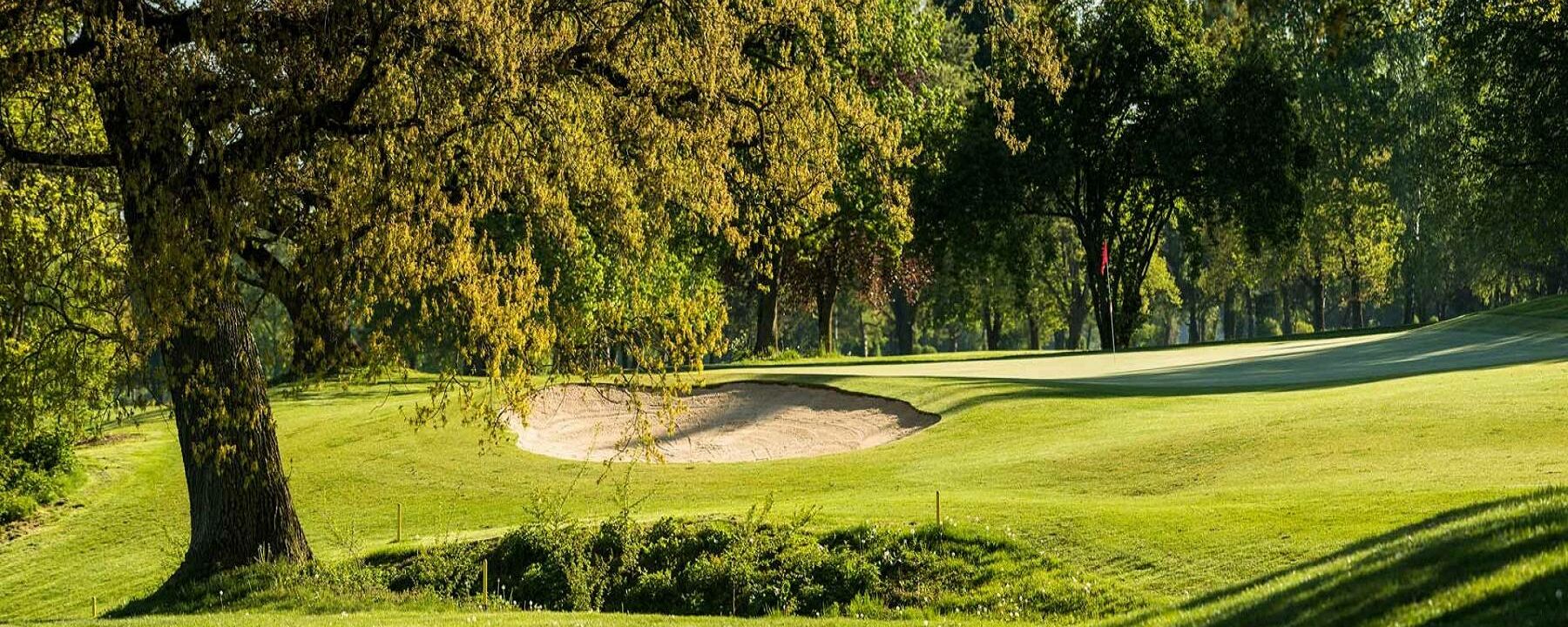 Which one would you like today? The nature biking tours invite you to cycle along crystal-clear lakes, green meadows, and the Allgäu Alps. 24 suggested routes with varying levels of difficulty are waiting to be explored. Or would you prefer hiking? Three hiking routes, three types of hikers: meadow walkers, water walkers, or sky climbers - our Allgäu hiking trilogy is as excitingly beautiful as it sounds. And how about a round of golf with an Alpine view? In the vicinity, there is a very interesting, fair, yet challenging 18-hole golf course and an indoor climbing and bouldering hall.
And of course, our Allgäu winter bliss. Crystal-clear air, white mountains, cozy huts! You don't need slopes for that. The Allgäu Alps, a winter paradise for everyone.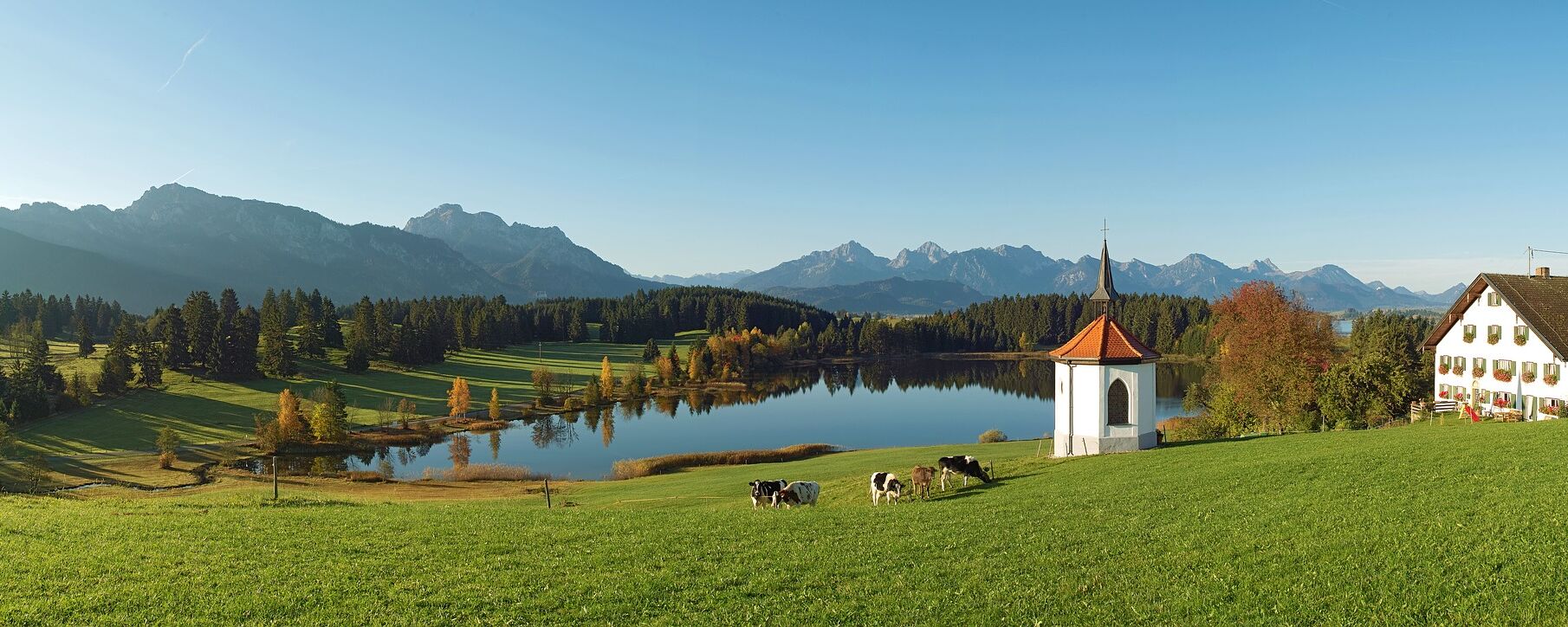 Rule number 1, and particularly important during leisure time: Enjoy the Allgäu culinary delights! Visit the small, fine pleasure spots. In the Allgäu "Naschgeschichten," you can immerse yourself in the world of delicacies that make the Allgäu even sweeter in six small factories. Or visit one of the 12 extraordinary workshops in the Allgäu region. A visit to one of our amusement parks is always a good idea, especially the Skyline Park here nearby. And in good weather, you can enjoy swimming in our lakes, outdoor pools, and indoor pools.
Or, or, or. On the leisure tips page, you'll find many more exciting suggestions.
As diverse as the nature in the Allgäu region is, so are our offerings. Come andmarvel at the Allgäu Moor Worlds and experience pure nature there. Alternatively, you can choose to observe chamois. Discover these agile mountain goats in their natural habitat, all without the need for a strenuous mountain hike. If you're in the mood for romantic sunsets, we have the best spots for you. And for those seeking smaller, delightful nature experiences, you can find them right next door on the Allgäu Nature Experience Trails.
To get an overview of all the things you can experience and learn about with our nature experts in the Allgäu region, visit the pages of Allgäu.de under the section "Naturnah/Naturerlebnisse" (Nature Close/Nature Experiences).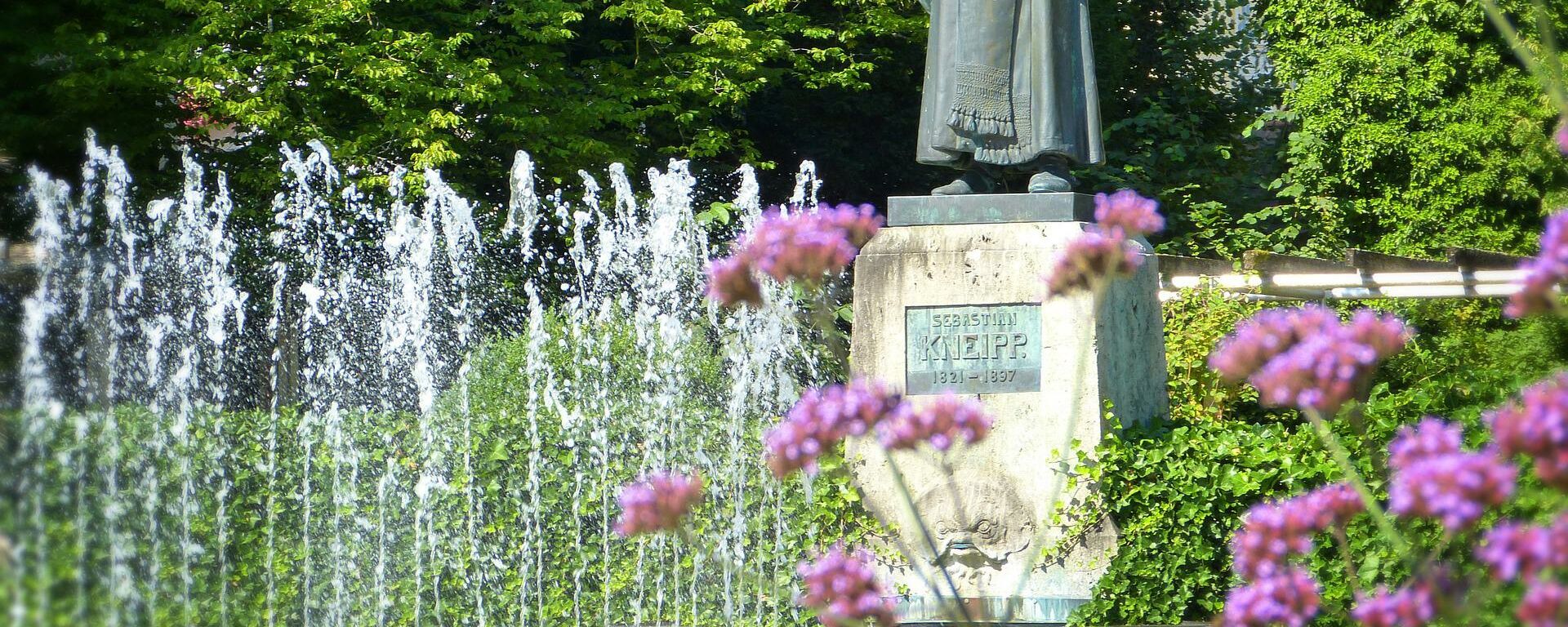 In the Allgäu region, we swear by the "5 pillars" of Father Sebastian Kneipp: water in countless applications, active movement, inner order, balanced and diverse nutrition, and the special healing power of herbs. Right outside your doorstep, you will find a rich treasure of these remedies, and nowhere else will you feel the healing power of nature so directly: our fresh mountain air, crystal-clear streams and lakes, and the scent of hay in the meadows. Take a deep breath and feel yourself relax.
However, you can also entrust yourself to professional hands. When visiting the Salt Grotto in Bad Wörishofen, with every breath, you absorb minerals such as calcium, magnesium, potassium, as well as trace elements like iodine, zinc, fluoride, and iron. Or immerse yourself in the "Sources of Health" at the wonderful thermal spa in Bad Wörishofen.