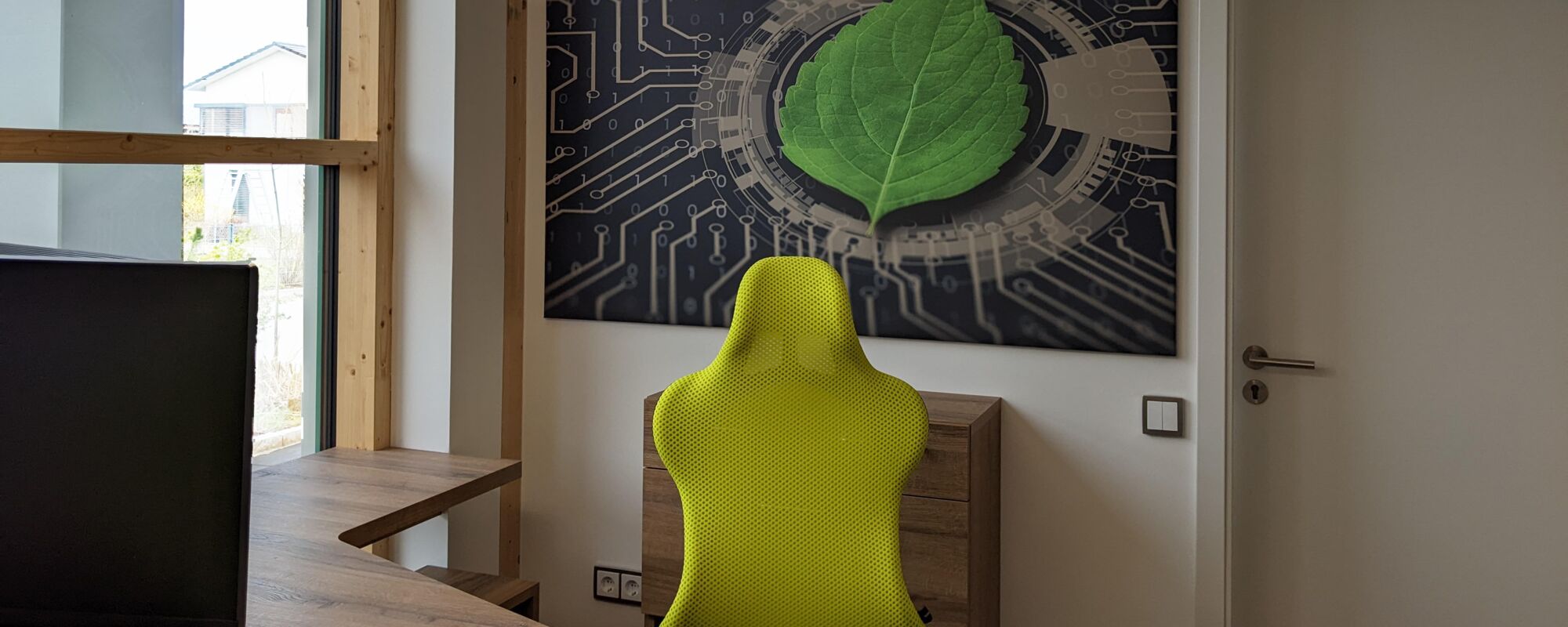 The "leaf" Unit - A large MeetingTable and Break Room.
The "leaf" Unit on ground floor, to the right, is a spacious office with two modern workstations and an 8-person table for long team discussions - or for your children's Lego creations.
You can use the separate, fully equipped coffee kitchen as a cozy break room or a private meeting room. And if you'd like, you can also prepare a great meal for everyone there. There's plenty of space!
What's available for you
In addition to the general office amenities,
Lockable cabinets with two personal safes
Meeting table for eight people
Connection possibility to the "terra" office unit on the ground floor, to the left
Dining table in the separate, large kitchen, also usable as a break or meeting room
Beautiful shaded terrace in front of the windows