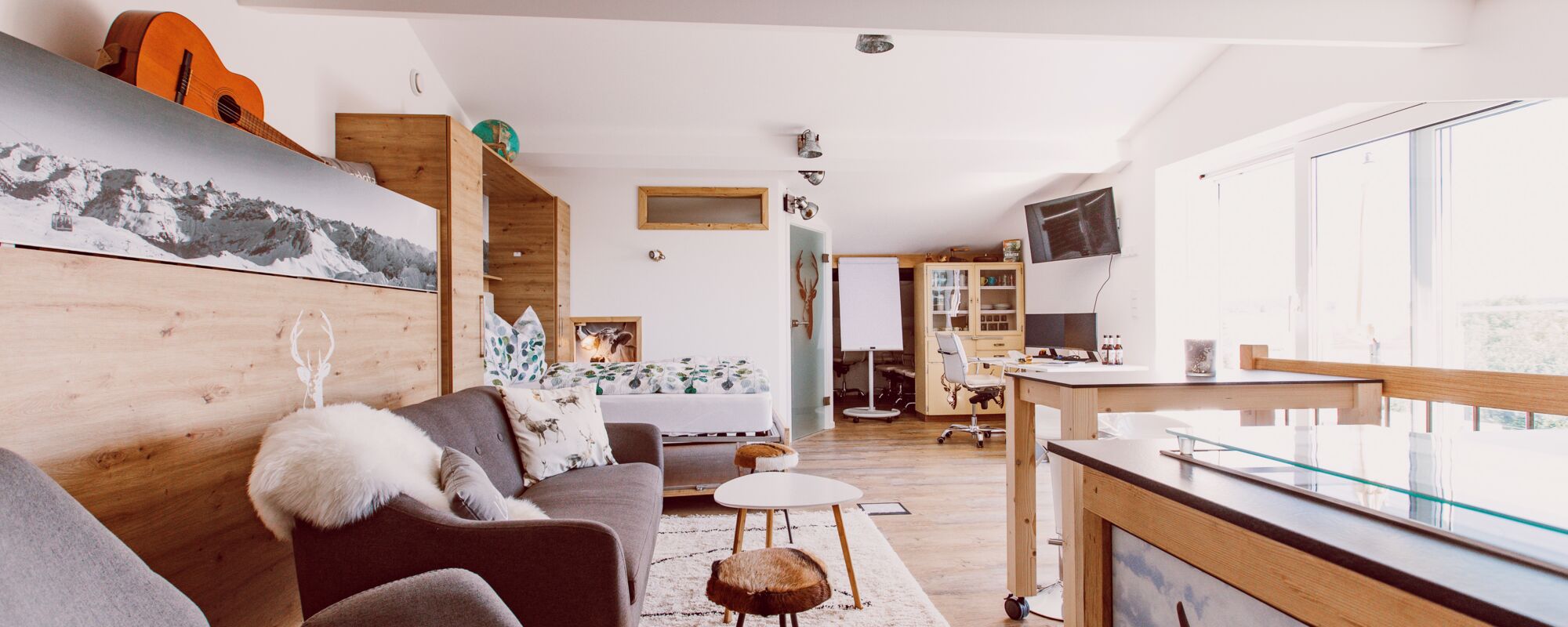 The "loft" Unit - Panoramic Multi-Functional Office.
The "loft" unit in the attic is a real treasure chest: an apartment for 4 people, an office with mountain views and a dream terrace, a conference room for up to 10 people, a training room for large and small teams, or whatever else you can imagine.
It's hard to describe it accurately, so we've made a video for you. You'll be amazed.
What's available for you
In addition to the general office amenities:
4 desks
10 office chairs
Panoramic terrace with a view of the Zugspitze
Sun loungers and parasol on the terrace
Bar counter with bar stools
Extra large bathroom
Full apartment amenities
Work/cook/live/sleep options
Bookable also as holiday apartment