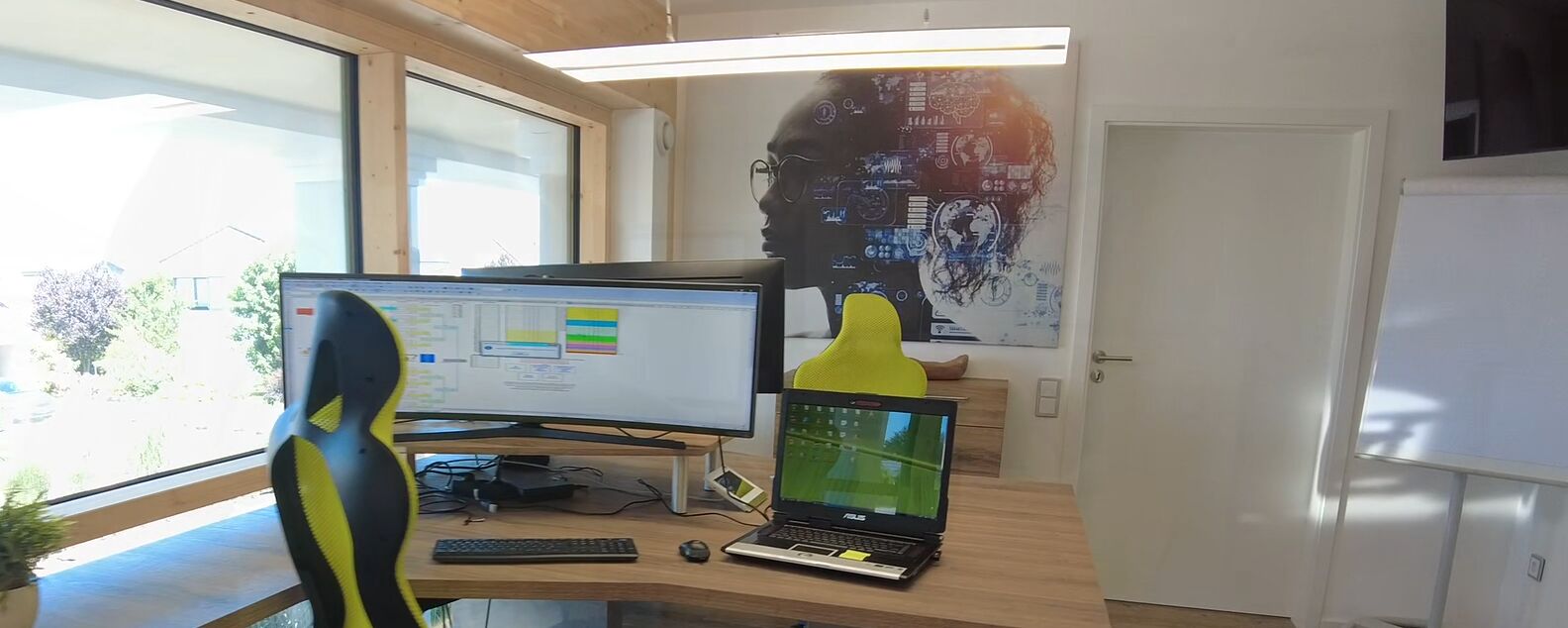 The "head" Unit - Lots of Cozy Wood.
The "head" office unit on the upper floor, to the right, is a large office with a representative reception counter and a spacious meeting room with an exceptional panoramic light strip showcasing the Allgäu landscape. You can reach the unit via a spiral staircase. If you also rent the adjacent "hands" office unit, the elevator is available to you.
If you have children staying in one of the apartments, you can invite them to the small orange children's swivel chairs. They will surely enjoy it!
Available for you:
In addition to the general office amenities,
Meeting room for four people
Waiting area and reception counter
Lockable cabinets with two safes
Connection possibility to the "hands" Office Unit on the second floor, to the left (elevator / wheelchair accessible)
Dishwasher